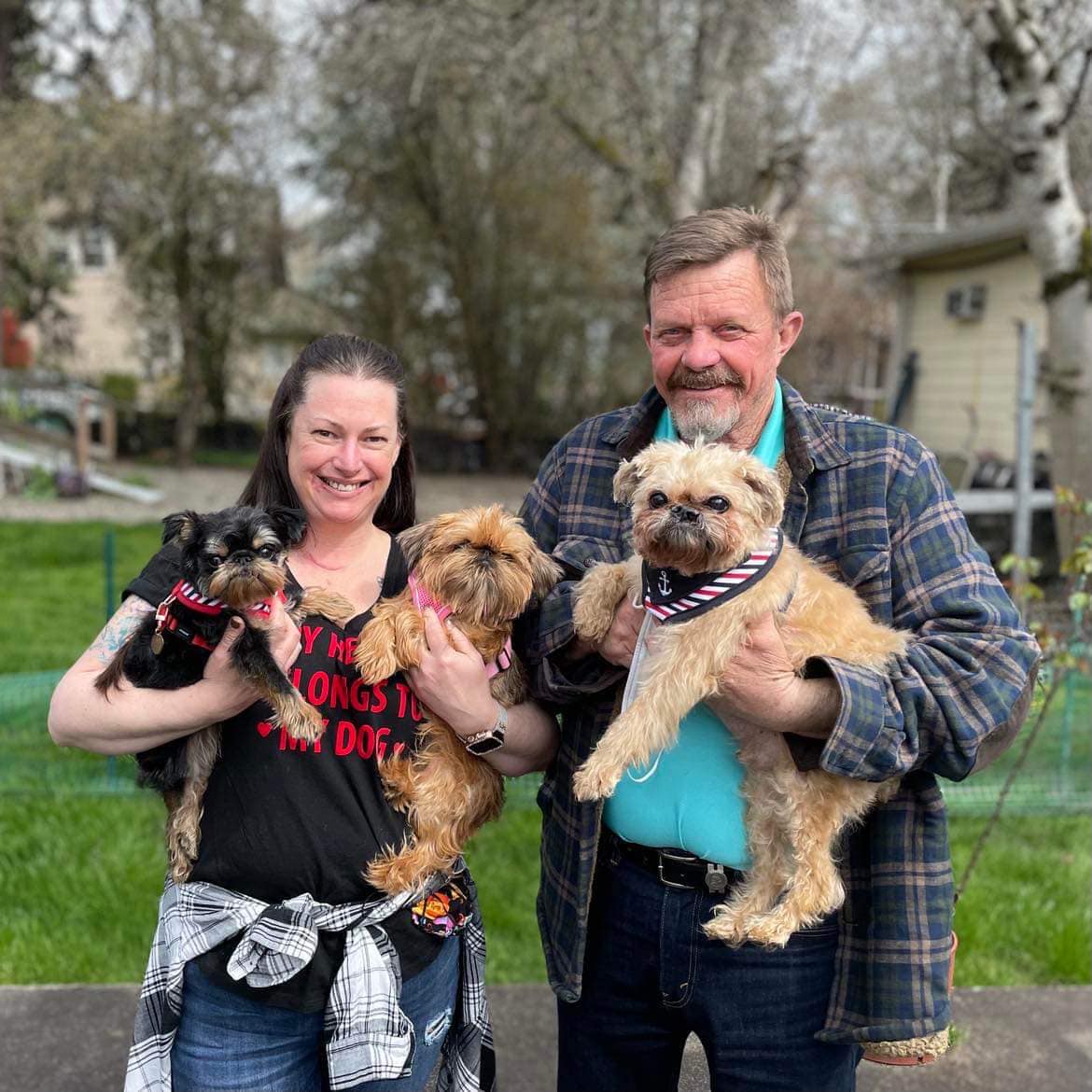 Hi, my RHR name was Poppy
Dear Poppy,
You came into our lives at a time when we were in our deepest sadness over losing Cherry and Eggy B It took a while for you to trust us, but Patty won you over. Your antics put a smile on her face daily, something much needed. We are grateful to you for making our hearts smile again.
Now it is time for you to move on to your forever family. You get to live on the coast with the cutest griff sister Pearl and little old man brother Jack. Your new mom is strong, loving, incredibly creative and a survivor!! Your new dad loves to make homemade pizza so make sure he gives you some treats. Poppy I know you will make their heart smile just like you did ours.